Hi Grade Eight!
***NEW INFORMATION FOR THE 2019-2020 YEAR will be updated later in the fall.***
Here is all information related to your upcoming exam in Math.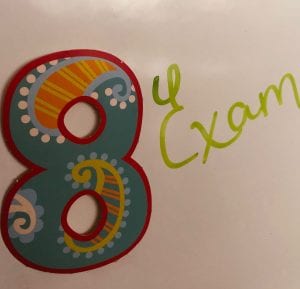 The Exam will take place Friday, February 8th, 2019. 
Think of it as "two tests" back to back and it's only the material we've learned so far! You're getting ready for High School next year. What a great way to practice and prepare!
Yes you should feel a little nervous and yes a little out of your comfort zone. It's natural and it's all about the experience and journey!
Remember: Always ask questions and have an open and positive mind!
 stay positive, work hard, make it happen
Grade 8 Exam Outline and Practice Package
Need Extra Practice?
Here are some of our own tutorials to help!
POWERS
SQUARE ROOTS
BEDMAS
SCALE FACTORS & EQUIVALENT RATIOS
STEM & LEAF PLOTS
SIMPLIFYING AND SOLVING EQUATIONS
PRIME & COMPOSITE NUMBERS
LCM
---